The videogame Second Life has been around for awhile now, still eating up hours for those enthralled by online avatars and, for the most part, weirding out the rest of us. Now it seems—or for at least one short filmmaker—the game has served as an inspiration for a movie.
In Marc Wiltshire's twelve-and-a-half minute short My Avatar, dopey lead Mike, or 'Falcon Luckless', experiences a blurring of the lines between his virtual and real world relationships. On the one hand, there's his depressing real-life marriage, but on the other, the open, flyable world alongside avatar babe 'Gloria SpirtWeaver.'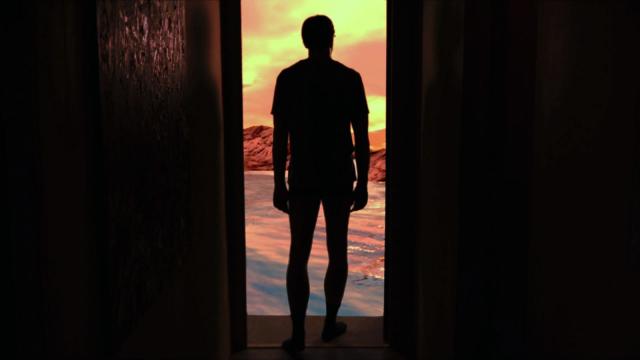 With bits of the film taking place within Second Life itself, it's an all-too-modern and off-the-wall picture with an equally quirky finale. So it makes complete sense that the Fantasia Festival would feature Wiltshire's debut on August 7th. A native Montrealer, Wiltshire is studying film at NYU's Tisch School in Singapore and quite amazingly, actually worked both with the prolific filmmaker Oliver Stone and writer/director Todd Solondz on the film's final edit.
My Avatar goes up in Fantasia's Envoûtements short-film category alongside a solid collection of other homegrown realizations. With a whole laundry list of underground films to peruse, you might do well with a little guidance from us. So definitely find time to videe My Avatar and wander through the world of Second Life as well as the equally surreal (but nearly ending) universe at Fantasia Fest.
My Avatar | Fantasia Festival | August 7 at 3:15 p.m.