Now in its 26th year, image+nation, Montreal's renowned LGBT film festival returns with an eclectic and inviting line-up. Festival director Charlie Boudreau and programming director Katharine Setzer once again deliver a riveting collection of features, documentaries, and shorts that bridge shifting identities, desires, and geographies. The festival runs from November 28 to December 8, and we highly recommend checking out the entire festival catalogue. In the meantime, here are our Top 5 picks of not-to-be-missed films.
1. Valencia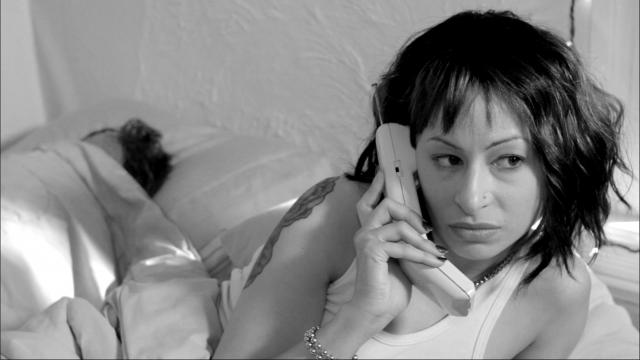 Valencia brings Michelle Tea's literary memoir to the big screen, though it's no mere adaptation. The narrative follows the film's protagonist, Michelle, as she navigates friendships, relationships, sex, drugs, dyke marches, parties, and tarot readings within the lesbian community of San Francisco's Mission District during the '90s. An expansive collaborative oeuvre, the film consists of different "chapters" courtesy of multiple directors. As such, all of the characters in Valencia are played by a rotating cast of folks of various genders. The end result is an ensemble of stylistically diverse shorts that come together as one shape-shifting wonder. Set to music from bands like Bikini Kill, Team Dresch, and Tribe 8, Valencia is a queercore riot grrrl tale of one woman's quest for connection and love.
Saturday, November 30 at 9:15 PM
Pavillon Judith-Jasmin Annexe | 1564 St-Denis

2. I Am Divine
For Divine, eating dog shit on screen was just the beginning. While this tactic of revulsion is perhaps the most-quoted event about the John Waters starlet, the documentary I Am Divine explores the spectrum of Divine's life and career. From employing a radical form of drag to being called a cinematic terrorist—punk before punk existed—Divine was a persona that defied bombshell beauty and transgressed the social mores of fashion and fat. Director Jeffrey Schwarz presents some amazing archival footage of Divine that provides a context to her work beyond her collaborations with Waters. It's just as fascinating to see clips from Divine's club tours and disco performances as it is watching interviews where he's out of persona. The film includes some talking head insight from Waters, Michael Musto, Jackie Beat, Waters royalty Mink Stole, and Divine's mother, Frances Milstead. Just as Divine was accumulating some stellar reviews and bigger roles, she passed away suddenly. However, what this film shows is that the name is now untouchable—there will never ever be another Divine.
Saturday, November 30 at 7 PM
Pavillon Judith-Jasmin Annexe | 1564 St-Denis

3. Chuppan Chupai (Hide and Seek)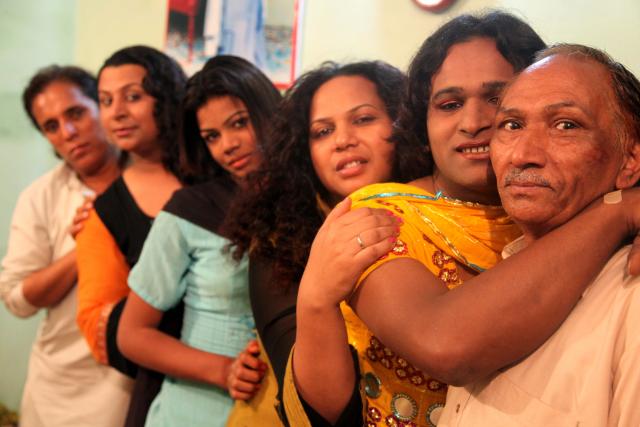 This illuminating documentary follows the lives of four individuals in Pakistan who identify as hijras. Activist Neeli draws cross-cultural connections between the identity of hijras and trans women. She also explains the tradition of mentoring, where older hijras teach and support their younger counterparts. Kami, one of the mentees, is outspoken, brash, and fearless. Meanwhile, Waseem and Jenny Anyways struggle with their gender identity, attraction, and faith. Aside from a few news clips, directors Saadat Munir and Saad Khan devote all screen time to their four subjects, creating a documentary that is almost hyper intimate. We learn about "birthday parties," where a fictitious birth date is chosen as an excuse for members of the community to get together, dance, and perform. In terms of important victories, Neeli discusses an incident where a police raid on a birthday party resulted in the death of a trans woman. After much organizing, rallying, and outrage, a police constable and an inspector were charged with her murder. Hide and Seek shows that the hijra community in Pakistan refuses to be silenced or erased.
Sunday, December 8 at 3 PM
Pavillon Judith-Jasmin Annexe | 1564 St-Denis

4. Gore Vidal: The United States of Amnesia
If anyone could turn the English language into a scalpel, it was Gore Vidal. Novelist, playwright, essayist, and politician, Vidal's incisive wit seemed to know no end. What this documentary shows is that if Vidal eviscerated someone, it was because he was offering a keen cultural critique for the purpose of social change. The United States of Amnesia, directed by Nicholas D. Wrathall, does a fantastic job of displaying Vidal's intellect, as well as illustrating the breadth of his prolific 86 years on this earth. From learning to fly at the age of 10 and being exposed to politics at an early age, the documentary chronicles a life filled with wondrous feats—including writing one of the first American novels to feature explicit depictions of gay sex. Regardless of the form that his words took, Vidal was always interested in deciphering the myths of American history and railing against its imperialist power. From calling Ronald Reagan a "cue-card reader" to critiquing Bush Jr. via a scathing impression, the film shows how audacious and contrarian Vidal was throughout his career. A true voice of dissent.
Saturday, December 1 at 3 PM
Pavillon Judith-Jasmin Annexe | 1564 St-Denis

5. L'armée du salut (Salvation Army)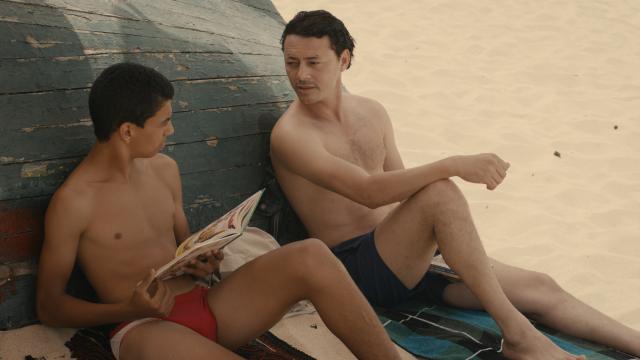 Based on his autobiographical novel of the same name, Salvation Army is Abdellah Taïa's directorial debut. The film is an unflinching tale of lust, repression, and migration as told through the eyes of Abdellah, a pre-pubescent boy living in Casablanca. While surviving a tumultuous life at home and secretly yearning after his older brother, Abdellah's coming-of-age happens in the streets, where he negotiates the advances of older men. Newcomer Saïd Mrini's performance is captivating. With little dialogue, he conveys the gravity of his burden, a recognition that his desire is forbidden by both his family and his homeland. Ten years later, an older Abdellah (played by Karim Ait M'Hand) finds himself in Geneva attempting to forge a new life while facing the racism of a largely white society. In one telling scene, a white man attempts to guess—unsolicited—where the young man is from. After naming a list of Arab countries, he guesses Morocco, only to tell Abdellah, "That's funny, you don't look Moroccan." However, it becomes clear that for much of his life, Abdellah has known how to manipulate and control a world that wants to own, other, or repress him.
Thursday, December 5 at 7 PM
Cinéma Beaubien | 2396 Beaubien E.

Saturday, December 7 at 9:40 PM
Pavillon Judith-Jasmin Annexe | 1564 St-Denis