Black is Beautiful. When Kathleen Cleaver, the Black Panther's first female member and Communications Secretary proposed this slogan in the '60s, it was a radical act of reclamation of culture and personhood. (And the birth of the Afro as a political statement of natural Black beauty that still holds a power beyond mere fashion.) Another radical, Nelson Mandela, is being honored as part of this year's Black History Month. A man who embodied the struggle for equality in South Africa, Mandela has become a symbol for the fight for freedom around the world. He said, "None of us acting alone can achieve success," and this call for solidarity resonates profoundly in a city as diverse as Montreal.

Montreal is home to a rich diversity of Black cultures, both locally grown and from across the Diaspora, and this year's Black History Month programming ranges from celebrating the jazz greats from Little Burgundy and Haitian culture in Quebec to exploring what it is to be Black and Queer. From doing it up in high style at the opera to digging deep into identity and politics, this edition of Black History Month is rich in stories, art, music and politics that speak to the diversity of who we are today.

1. Porgy & Bess by Gershwin
Until February 3 | Salle Wilfrid-Pelletier, Place des Arts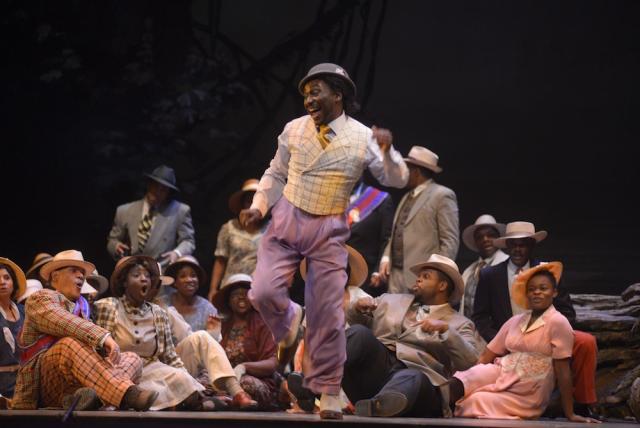 Opera de Montréal stages a beautiful version of Gershwin's classic jazz opera with Montreal's Jubilation Gospel Choir and a cast of Canadian, American and British singers. Historically, Porgy & Bess has caused controversy both amongst some Black performers and opera society purists, and Gershwin's brother Ira refused permission for it to be performed by an all-white cast in South Africa. The Tams-Witmark Library in New York, which licenses performances of the opera, continues to require that it be staged with an all-black cast as Gershwin had intended.

2. Festival FRO's 4th Wall: Making the Invisible Visible
Feb. 5 | Montreal Museum of Fine Arts
Fondation FRO's mandate is multifaceted, aiming to empower through education about Black history, creating intergenerational bridges and supporting young artists. The 4th Wall, which runs for two months, features work by eight young Black visual artists. The opening night also features dance and musical performances, as well as discussion of the power of art to break down barriers.

3. Massimadi Festival
Feb. 25-March 1 | Cinéma du Parc and D.B. Clarke Theatre (Concordia)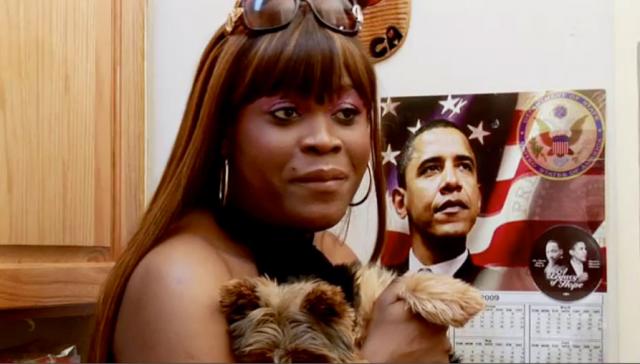 The 6th edition of the Massimadi festival, the only Black LGBT film festival in Canada, offers screenings of films that celebrate and give insight into the lives of people, and a community, that are often doubly marginalized by both racism and homophobia. This year's theme, "love triumphs," offers a hopeful challenge to prejudices faced both at home and around the world. Selected films include Taboo Yardies (about being gay in Jamaica, pictured above) and God Loves Uganda (about evangelical Christian missionaries in Uganda).

4. The Goods
Feb. 2 and 9 (The Goods Black Cinema Series) + 22 (monthly) | Rialto (Cinema Series) + Sala Rossa (monthly)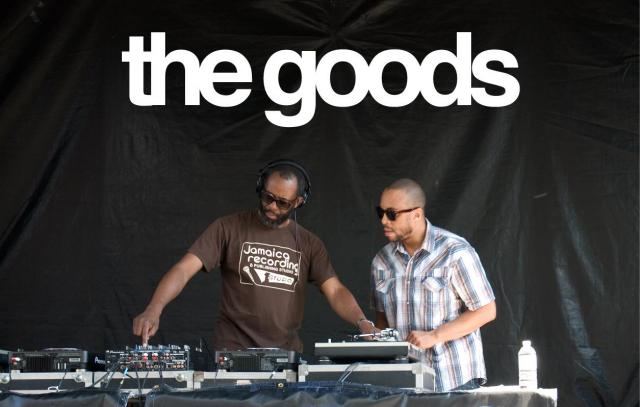 The Goods, both the CKUT radio show hosted by Scott C and Andy Williams and the monthly event, are Montreal institutions. If you love soul, hip hop, funk and Black culture, The Goods keep it real all year long. Sure, you can go see American producer and DJ Just Blaze do a set at Igloofest (Feb. 6), but we got plenty of homies who do it right and The Goods is rolling out a series of events to celebrate Black History Month. The Goods Black Cinema Series screens "Black Belt Jones" (Feb 2) and "Doin It In The Park: Pickup Basketball" (Feb 9) at Rialto. The Goods also host Soul Jazz Orchestra on Feb 22 at Sala Rossa as part of their regular monthly dancing goodness.

5. Kathleen Cleaver at Fondation FRO's Closing event
Feb. 22 | Montreal Museum of Fine Arts
The closing ceremonies of the Fro Festival kick off in style with a roundtable and public discussion with Kathleen Cleaver (lead photo), an icon of revolutionary Black womanhood, lawyer, professor and the first female member of the Black Panthers. The roundtable is followed with an evening of performances by artists featured on FRO's compilation.