Lesbian artists: you either love 'em or date 'em! So said nobody ever, but the sentiment holds true for photographer Sasha Brunelle, an acolyte of Miriam Ginestier's famed Meow Mix cabarets, which ended their 15-year run at Sala Rossa this past June. A breeding ground (and scratch pole) for "bent girls and their buddies" since its inception in 1997, the hors-Village performance and dance party event shone a spotlight on a generation of queer artists, giving spectators a sense of belonging and excitement for their sexualities and arty desires. Brunelle's homage in the form of a photo and video exhibit, along with a colour catalogue, The Meow Mix Retrospective, celebrate the bygone soirée's lasting influence at Galerie RATS9 to Feb 2.
"I got off so much on taking pictures of the performers. I had my thrill. I thought that these performers were THE SHIT," says Brunelle, who devotedly documented the shows as a fan and volunteer since 2002. Even though not that long ago many budding performance artists were still scared to publicly identify as LGBT, "right now queer is the cool thing, all over the world," Brunelle testifies.

Lionelle Ritchie and The Dead Doll Dancers (Credit Sasha Brunelle)


Nat King Pole (left) and Marianne Cheesecake (right) (Credit Sasha Brunelle)
For the retrospective, she culled from her and Studio 303 director Ginestier's massive archive of photos and videos immortalising such as artists as Nathalie Claude, Alexis O'Hara, Dayna McLeod, 2boys.tv, Skid More, Jackie Gallant, Nat King Pole, Deanne Smith, and the Dukes of Drag (who will take up the tradition with a show of their own in February). Seven large-scale prints will be shown alongside a dozen more affordably sized photos, rounded out by video fragments of drag queens, burlesque dancers, stand-up comedians and the nearly uncategorizable expressions of queer culture that (dis)graced the Sala Rossa stage over the years.
"I think this retrospective will be the best way to honour Miriam's work... I don't feel Meow Mix should be [seen as] such an underground scene, I feel it should be an influential scene," Brunelle boasts. For the hundreds of bent girls and their buddies who mourn the passing of their favourite stomping ground, The Meow Mix Retrospective will give them a way to take their memories home: just make sure your new girlfriend doesn't notice you staring at that picure of your ex in tassels and high heels...
Meow Mix Rétrospective, presented by Sasha La Photographe
January 10 to February 2, 2013 - Vernissage Jan 10 at 6 p.m.
RATS 9 Gallery | Belgo Building | 372 Ste-Catherine West #530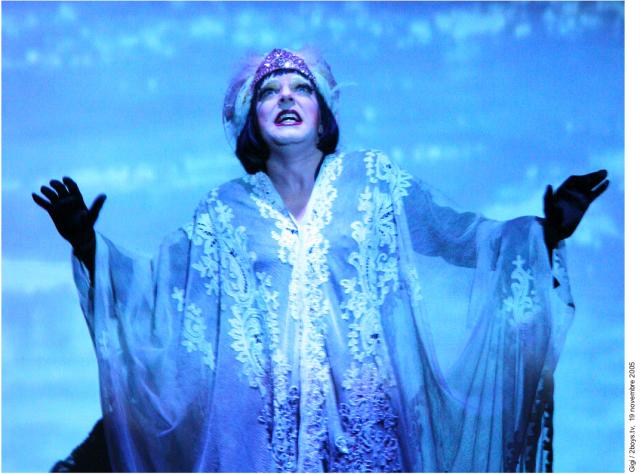 2boys.tv (Credit Sasha Brunelle)


Miriam Ginestier and Nathalie Claude (Credit Sasha Brunelle)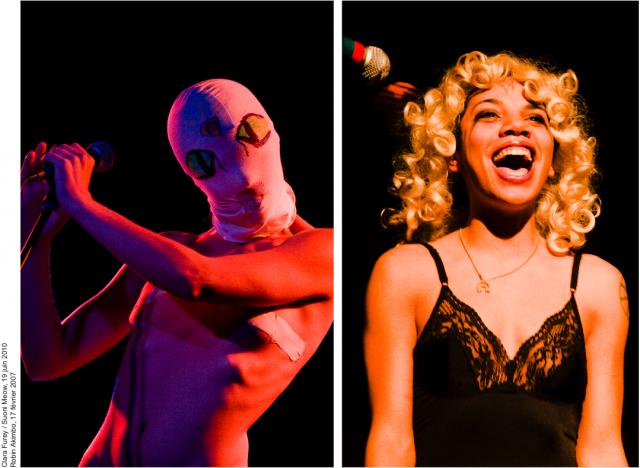 Clara Furey and Robin Akimbo (Credit Sasha Brunelle)

Guizo La Nuit (Alexis O'Hara) and Mini Guizo (Credit Sasha Brunelle)