You're probably already familiar with this contemporary dancemaker's work, but you don't even know it. Perhaps you're one of the 26 million viewers who have seen Radiohead's Lotus Flower video where lead singer Thom Yorke is cutting a rug in a peculiar way – à la McGregor. Or maybe, you're a fan of Harry Potter and the Goblet of Fire, for which McGregor was a movement consultant. Here's why you should make your way to Place des Arts this week for the premiere of McGregor's Far.

1. The mind behind the movement is amazing
The first time I saw choreographer Wayne McGregor's company Random Dance performing Entity at Place des Arts, I thought my head was going to explode. The work, set to a driving soundtrack by Mercury Prize nominated Jon Hopkins, was like nothing I had seen before.

With his bald head and long, sleek build, McGregor looks more like a basketball player than a choreographer. Pushing the boundaries of science, art and architecture at only 43, he's already created for operas, music videos, and has orchestrated a group dance for thousands of people in London's Trafalgar Square. This versatile choreographer is also currently the resident choreographer at London's Royal Ballet.

2. This is your brain on choreography
One thing that distinguishes this cerebral choreographer from others is that he turns to science for inspiration. Coming from a family of academics, McGregor uses science as a choreographic springboard. Most specifically, the brain. For the past decade, he has collaborated on a variety of studies with cognitive scientists looking at the links between mind, body, and movement. At the moment, he is a research fellow with the Experimental Psychology department at the University of Cambridge. Neuroscience.

For Far, McGregor was inspired by the Age of Enlightenment and French philosopher Diderot. Throughout the hour-long piece, he chronicles how the body has changed through the ages.
3. His innovative work with technology
In his youth, McGregor was obsessed with computers, and this coupled with his academic background led him to push his creations through the creative use of technology. In previous works, he's incorporated virtual dancers, animation, electronic sounds and cell phone conversations. He's even developed a Choreographic Language Agent, a software that helps choreographers make decisions in their process. Far's immersive, futuristic set features an immense, nomadic panel of 3200 LED lights that provide a backdrop for the dancer's rapid-fire, jagged moves.

4. His dancers move in unearthly ways
His global cast, like McGregor, are both cerebral and excellent movers. McGregor's unmistakeable style, like a choreographic liquid, flows through their seemingly boneless and easily transformable bodies. For this piece, through his dancers, McGregor continues to channel his fascination for fractured lines. You can see the dancers at work with their artistic director during this TED talk.

5. It's not every day Random Dance makes the trip to La Belle Province
So if you are going to invest in a dance show this year, go for this one.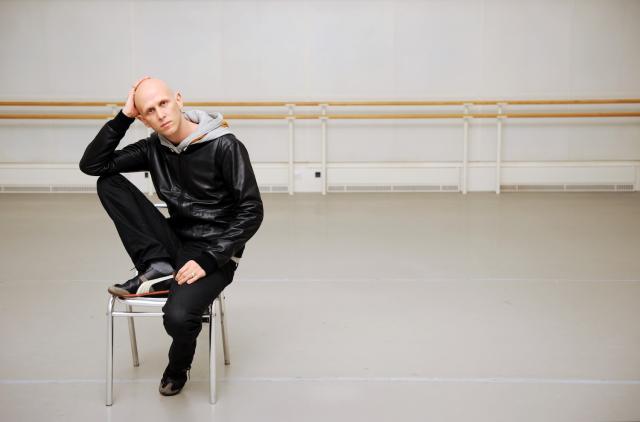 Credit: Linda Nylind for Ballet News
Far
Feb. 6-8 | Théâtre Maisonneuve at PdA | dansedanse.ca