Gabriel Coutu-Dumont is an emerging multidisciplinary artist born in Montreal but influenced by his artistic upbringing in both New York and Berlin. In his short yet thriving career, the young artist has worked on different collaborations across Canada, the United States, Mexico and Belgium. While he began his career as a photographer, Coutu never confined himself to the area of expertise he had refined during his CEGEP years. By exploring different mediums and platforms, the artist quickly began making a name for himself first as a visual collaborator, participating at high-profile events like MUTEK and then as a videographer for well-known local musicians like Patrick Watson and Akufen.
His current exhibit Living in Different Worlds at Donald Browne Gallery is the artist's own exploration of various media platforms and their different uses in altering our sensorial experience.
"Long Jeux / LP", 2009, WIR Gallery, Berlin, Gabriel Coutu-Dumont
Best art blog to peruse during an uninspiring lecture?
mauvaisgout.net


If you could have your pick of any artist, dead or alive, as a mentor, who'd top your wish list?
I guess I'd put Maurizio Cattelan, Brian Jungen, Jean Pierre Gaultier, Fischli und Weiss, Roman Signer, Christoph Büchel and Helmut Smits in a Roman arena, then collaborate with the survivor on an epic monument to commemorate those who fell in battle.

The best gallery in town?
Artist-run centers: Clark
Private Gallery: Donald Browne
Your favourite artistic current?
The Golden Age of Dutch painting.

The local festival (and God knows there are millions) that best captures the ethos and spirit of Montreal?
MUTEK vs Suoni Per Il Popolo.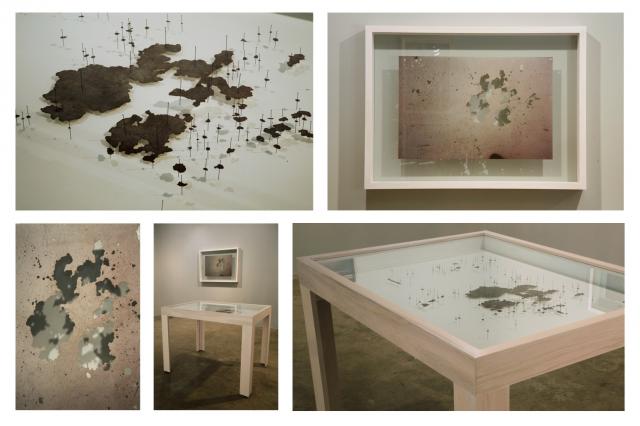 "Dérive", 2010, Centre d'art et de diffusion CLARK, Gabriel Coutu-Dumont (Photo Credit: Bettina Hoffmann)

The starving artist syndrome: a self-imposed reality or the product of our current economic climate?
It is definitely a choice. Time is money and vice-versa. You can work on the side to pay for your projects and the rest or you can work solely on your things and keep your fingers crossed for sales and grants. It's also a delicate balance that takes into account your very practice and needs related to it. Again it's a choice; if you want to make sculpture out of gold get a good day job... If you want to make drawings on found papers, enjoy the summer...

If you could curate an exhibit of any kind, who would be the first 3 artists you'd want on display?
Patrick Bernatchez, Valerie Blass and Emmanuel Galland and the show would be called "absurdly talented".

Reviews: a gratifying experience or a hard-to-stomach reality?
Depends on the reviews I guess... Some reviews (negative or positive) are very gratifying because you know they come from the right place and some are "hard-to-stomach" because you know they're just a copy of a press release with an opinion at the end.

"Living in Different Worlds", 2011, Galerie Donald Browne, Gabriel Coutu-Dumont

Critics: enlightening experts or bitter art world failures?
Critics are part of a well balanced breakfast!
The most underrated local artist?
There are a lot of artists in Montreal that deserve recognition and hopefully they will get it.
The golden rule of vernissage etiquette for the uninitiated?
Depends if it's your vernissage or not. But I'd say overall have fun, you're celebrating in many cases months/years of work so curiosity and pleasure are important.




"From A to Z" (excerpt), 2009, WIR Gallery, Berlin, Gabriel Coutu-Dumont



The business of art: do you embrace it or object to it?
Recognition and living from your art are two different things but easily mistaken for the other. To me, selling your art means being able to move forward and finance your upcoming projects, so in that sense there's definitely a business aspect about making art. At the same time the most important thing is to stay true to yourself which means that you have to "create" your market and not respond to one. I think that is where the whole question about the marketing of art can becomes a little tricky.



Living in Different Worlds
Until July 23 | Donald Browne Gallery | 372 Ste-Catherine W., suite 528 | donaldbrowne.com | gabrielcoutudumont.com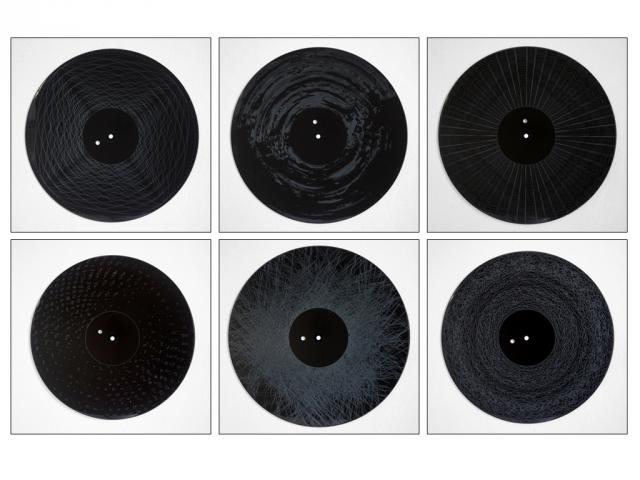 "B-sides" (excerpt), 2009, WIR Gallery, Berlin, Gabriel Coutu-Dumont