Faced with a constant barrage of sexual imagery, suggestive advertising, and heart-shaped boxes jammed full of confectioneries, we are left very little airtime for a more nuanced look at sexuality. Dissecting the crux of desire and identity is precisely what interests Montreal-based artist Anita Schoepp. On Friday February 17, Schoepp's curatorial debut opens at Eastern Bloc, a multidisciplinary exhibit called It Started With a Simple Question. The germinal question—how would you personify your sexuality—might seem relatively straightforward, but from the array of artistic responses to the query, it's clear the answer is anything but simple.
As Schoepp explains, she first started asking this singular question back in 2005 as a means of exploring "both personal and broader questions, including how can we push ourselves beyond how and who we fuck." Schoepp's meditations manifested in the form of two shows; a series of photographic portraits entitled Foreign Bodies (2005), and a four-channel video installation featuring twenty participants called Threads (2007). For the project's latest incarnation, Schoepp invited both local and international artists to respond to her rhetorical inquiry. The result is an illuminating mix of videos, paintings, and textiles from places like Jordan, Winnipeg, Burma, and Montreal. The imagery of the exhibit is arresting, from stark abstract paintings to dream-like illustrations, from lush photographs to video close-ups of scrubbing, rubbing, and cleaning.
Be forewarned: this stellar exhibition is only up for three days, so don't miss out. Though the vernissage is taking place this coming Friday, here's a brief look at some of the work.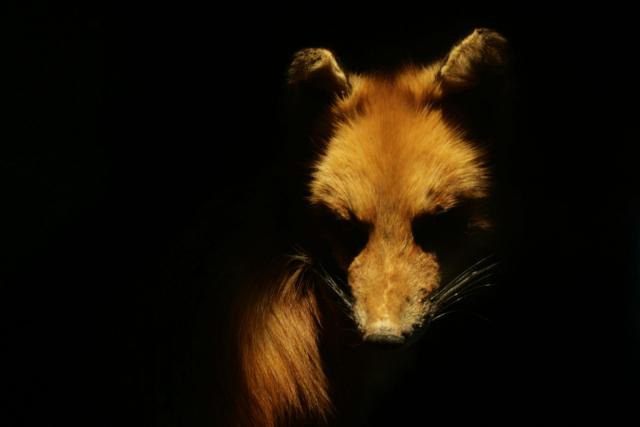 She's a Fox!: Imelda Mandala
Jakarta artist Imelda Mandala's photo series By Chance and Choice culls from the photographs she took during a trip to the Royal Ontario Museum. Mandala uses everything from a taxidermy polar bear to paintings of Arab princes to weave together the elements of her sexual identity.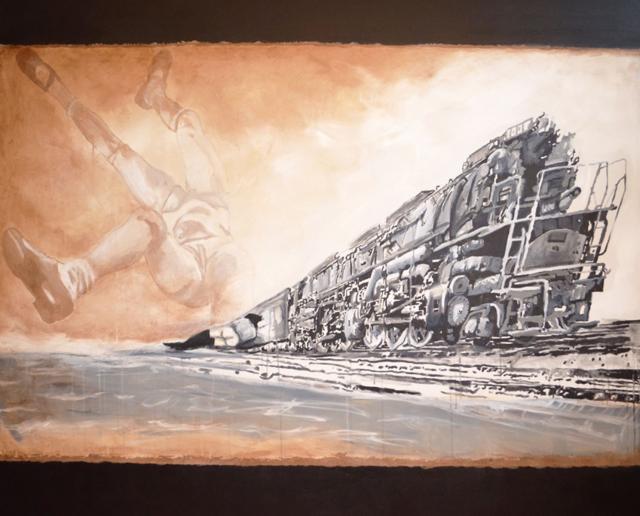 Untitled: Chloe Surprenant
In mutating the cinematic trope of damsel-in-distress-tied-to-the-tracks, painter and photographer Chloe Surprenant places a woman behind the wheel of the powerful train, a machine whose potency reflects her characters' sexuality. Splitting her time between Montreal and Amsterdam, Surprenant's work frequently involves the affect of people in moments of crisis.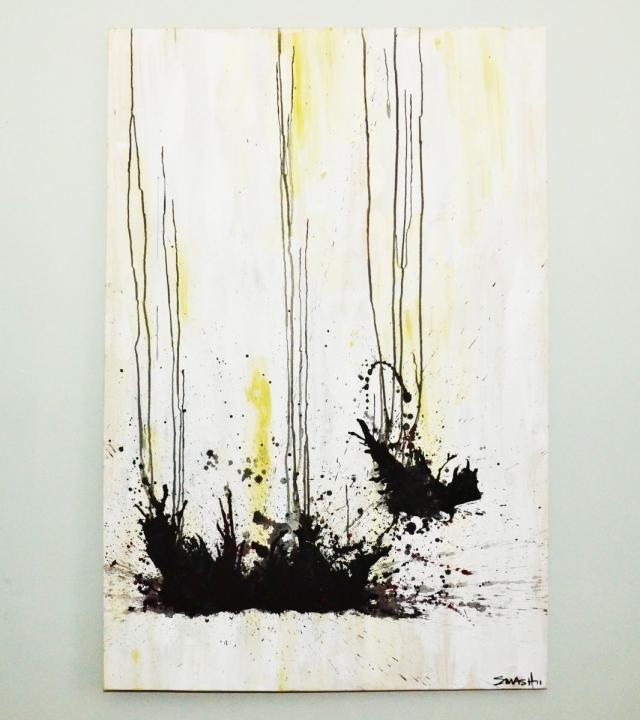 La Petite Mort: Loren March
In playing with the idea of la petite morte/the little death—a euphemism for orgasm—conceptual artist Loren March invokes the fluidity and fluids of sex. Hailing from Winnipeg, March's piece pulls back the social constructions of sexuality to reveal the chaotic sweat of carnal activities.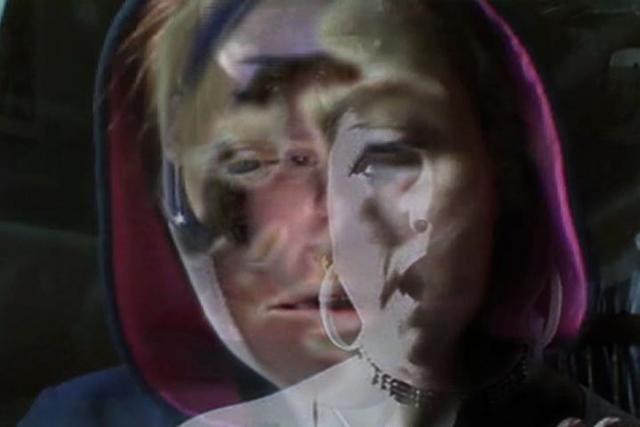 Video still from Jessica MacCormack's worse things
Jessica MacCormack's video worse things melds together musicals, confessionals, and karaoke to invoke what the artist calls "the narrative underpinnings of sexual abuse survival." MacCormack's interdisciplinary practice often focuses on how popular narratives assist in keeping alive modes of violence.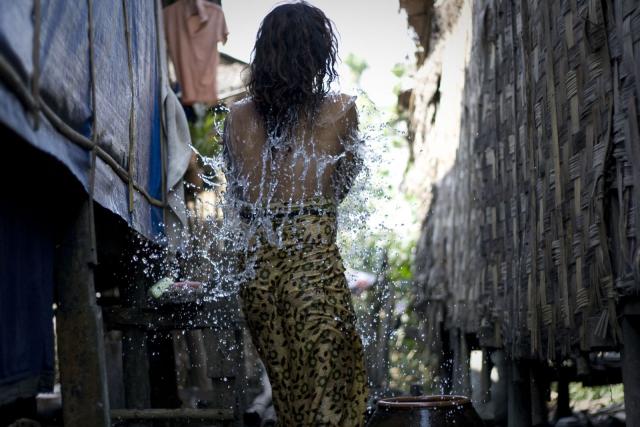 Net Net Bathing: Hnin Su Mon
Hnin Su Mon and Net Net Nwel both worked with Medecins du Monde in the field of HIV prevention. Su Mon's photographic documentary of Nwel comments on how those overlooked or forgotten by society at large can still find fuel in their own courage and resilience.
It Started With a Simple Question
Vernissage | Friday, February 17 at 5 p.m.
Exhibition | February 17-19
Eastern Bloc | 7240 Clark | easternbloc.ca